SMS Marketing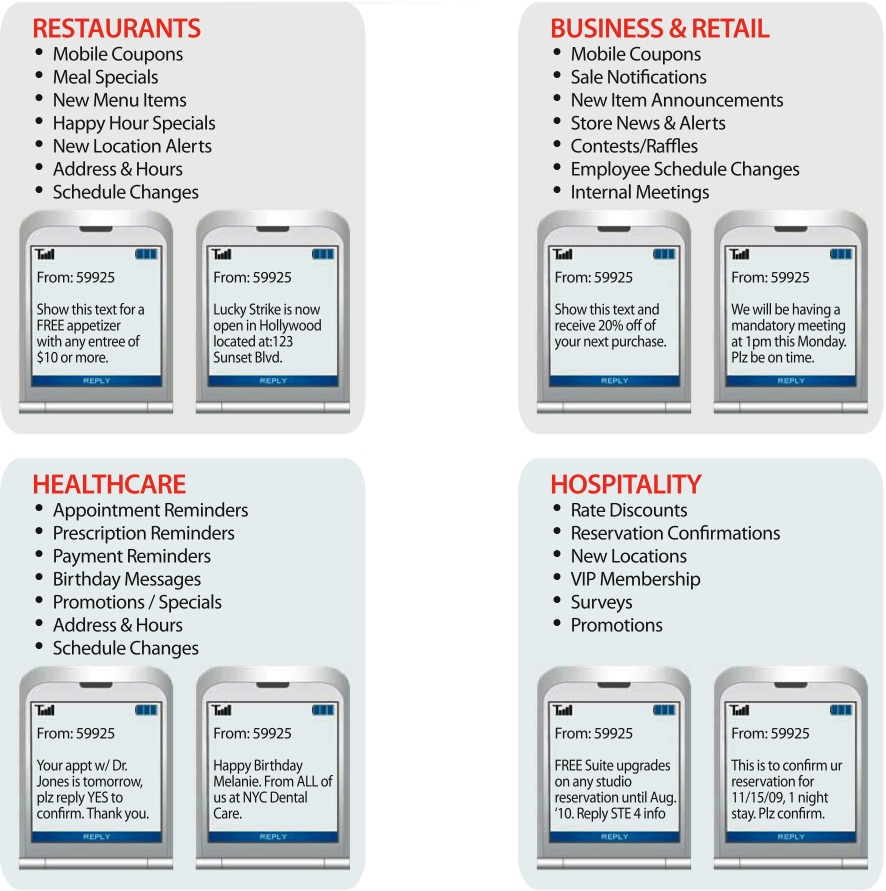 SMS marketing, also known as Text message marketing, is a sure fire way to reach your customer directly. With Leads Solution exclusive system, we can tailor a campaign to any business type. We have a fully featured Virtual PBX system that allows us to find unique phone numbers, from your area or the area you are targeting and have that number routed to your phone line, a conference or group line, a mobile phone or any text capable device, your email or even an entire list. These phone numbers are capable of receiving text messages and phone calls.
The phone numbers,when dialed,can be routed to another phone, multiple phones, greeting voice mails, or even offer the caller a series of "Press this number to…" menu options to optimize the experience. The records of the calls can be sent via text or email to any capable device instantly, even in real time while the call is taking place.
The SMS marketing campaign, also known as text messaging marketing  can be fully configured to walk your customer through any type of sales funnel. You have the option of using multiple keywords to trigger text responses, call specific people, send specific voice messages or whatever your needs may be. Your campaign can be fully customized to your needs.
We can also use QR codes to implement these voice or text campaigns, providing coupons, promotions, information, a website link or a direct email link. The options with these codes are endless. Simply scan the code, and the process has begun. Perfect for real estate agents, car dealerships, retail stores, bars, nightclubs, restaurants or almost  any business.
We can also provide 800, 888 and other toll free numbers.
Contact us for more details on starting a SMS marketing campaign today and let us show you how reaching your customers directly (literally their pocket many times)