Testimonials
We are very proud of the service we provide for our customers. In fact, we see a client relationship drastically more personal than that of most agencies in our field. Our client relationships do not start at 9AM and end at 6PM—they stay with us to continually receive the quality service they deserve.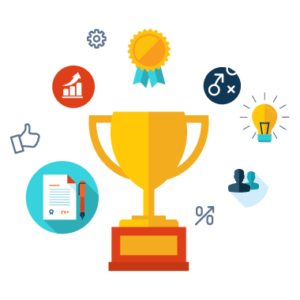 "Among the multitude of SEO solutions we've explored, these individuals consistently stood out as the clear frontrunners. Their approach aligns perfectly with our needs, and collaborating with them has been an incredibly positive experience. Their strategic prowess and collaborative nature make them an excellent choice for anyone seeking effective SEO solutions."
"Thanks to this exceptional SEO company, we're enjoying a steady influx of new leads that has significantly impacted our business. Their expertise in lead generation has equipped us with the necessary tools and strategies to effectively convert these leads into loyal customers. The seamless synergy between their lead generation efforts and our conversion strategies has proven to be a game-changer for our growth and success."
Jeffery Polk
Merchant Services Inc.
"This remarkable team has achieved a remarkable feat, not only propelling us to the top positions on Google for our critical keywords but also ensuring our sustained presence there. Their dedication to maintaining our visibility showcases their proficiency and commitment. Without reservation, I enthusiastically recommend this company to anyone seeking outstanding results in the digital realm."
Gabriel Townmen
Quality Realty Service
"We've been fortunate to collaborate with this hard-working team that truly understands the dynamics of business growth. Their commitment to providing a consistent stream of fresh leads has been instrumental in driving our success. Not only do they deliver a steady influx of potential customers, but they also go the extra mile by equipping us with the essential resources and insights needed to effectively nurture and convert these leads into loyal, satisfied customers. Their strategic approach to lead generation and conversion optimization has proven to be invaluable. The team doesn't just focus on numbers; they take the time to understand our target audience and tailor their efforts to resonate with their needs and preferences. This personalized approach has not only increased our conversion rates but has also played a pivotal role in establishing strong customer relationships. Furthermore, the team's dedication to staying current with industry trends and leveraging cutting-edge tools has enabled us to stay ahead of the curve. Their ability to adapt and refine their strategies based on changing market dynamics showcases their deep commitment to our long-term success. In a competitive landscape where customer acquisition is paramount, partnering with a team that not only generates leads but empowers you to transform those leads into loyal brand advocates is a true asset. We're grateful to have found a partner that aligns so seamlessly with our growth objectives and consistently delivers outstanding results."
Nadine Crawford
Medical Card Doctors
"This company has been an absolute game-changer, seamlessly transforming the engagement of likes, shares, and comments into tangible, valuable business opportunities. Their expertise in translating social interactions into concrete leads and conversions has significantly enhanced our business growth. Their ability to bridge this gap is truly commendable, making them an invaluable partner for any business looking to harness the potential of their online engagement."
Lucy Parkinson
Inspire Marketing LLC
"Having been a part of this agency for a few months, I am genuinely thrilled to offer my wholehearted recommendation. Their client support has been nothing short of exceptional, consistently surpassing my expectations. While I've collaborated with various SEO companies in the past, none of them compare to the caliber of service and expertise that this agency consistently delivers. Their commitment and performance have truly set them apart in the industry."
Summer Parkinson
E-Commerce
"With our extensive background in SEO spanning over several years, we're intimately familiar with the challenges of formulating a winning SEO strategy and seamlessly incorporating it into our workflow. As our business consistently expands year by year, the task of diligently overseeing our SEO approach has become increasingly time-consuming, ultimately impacting our capacity to concentrate on our core business activities."
George Nicholls
SEO Whitelabel
"Our company experienced a significant boost in Google rankings and site traffic within a few months of teaming up with this agency. Their multifaceted approach, covering everything from strategic SEO optimization to compelling content creation, was instrumental in these impressive results. What truly sets them apart is their unwavering commitment to exceeding expectations, consistently going above and beyond to ensure our digital growth. The transparent communication and proactive attitude demonstrated by their team fostered a strong sense of trust, making them an invaluable partner in our journey toward online success." Matthew Lee
IT department